Links to Download Designs Celtic Crosses Celtic arm bands Custom Celtic designs Shamrocks Dragons Lions Tree of Life Letter Sets Tribal arm bands Custom Tribal Designs Suns Animals Lions Dragons Letter Sets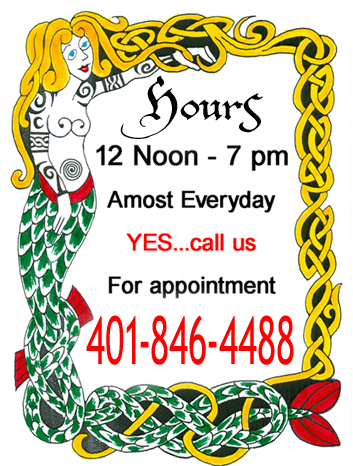 Hours may vary from week to week depending on the time of year.
Please call before driving long distances
to set up an appointment or to confirm our hours.
We do ALL Tattoo styles, NOT JUST Tribal & Celtic
Newport, Rhode Island
THANK YOU!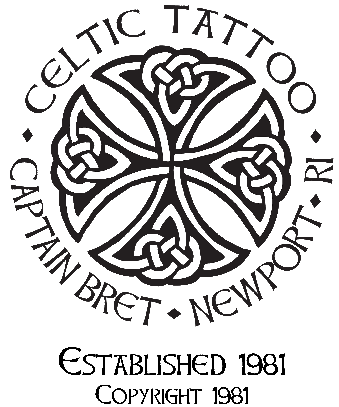 These designs, pictures, Photographs, JPG,s,Gifs, files, logos, Tattoos, images, content are used exclusively by Captain Bret's Tattoo Shop Inc. and represents our company, they are our intellectual property © 1981 All rights reserved. All Tattoos By Artist Captain Bret A. Lohnes ©1981
NO commercial or non-commercial reproductions allowed or tolerated without valid license from Captain Bret's Tattoo Shop Inc.
All designs and images/content/compilation herein are Copyright 1981. Trade Mark-Service Mark protections exist. Said Copyright, Copyrights, Service Marks, Trade Marks may be filed, owned, by all, some, or individually by the following, Bret A. Lohnes, Captain Bret's Tattoo Shop Inc. and www.tribal-celtic-tattoo.com
copyright 1981