Links to Download Designs Celtic Crosses Celtic arm bands Custom Celtic designs Shamrocks Dragons Lions Tree of Life Letter Sets
Buy & Download unique custom Tattoo designs in our online store

Celtic and Tribal Tattoo Flash
Celtic and Tribal Tattoo Designs
Celtic and Tribal Tattoo Ideas
This is a small sampling of the many fine Tribal and Celtic Tattoo designs we have on display here at
Captain Bret's Tattoo Shop
Newport , RI
401-846-4488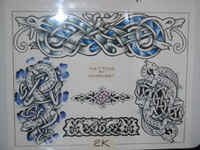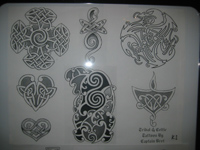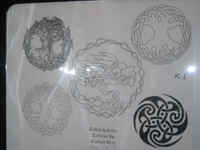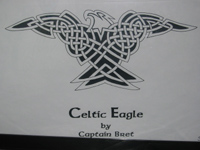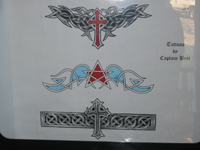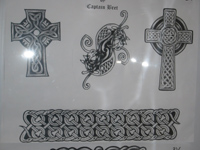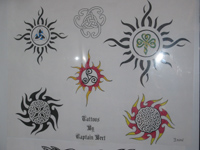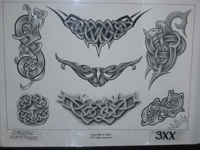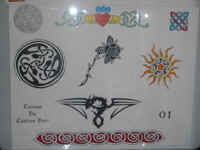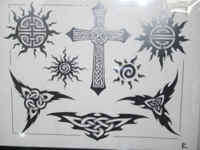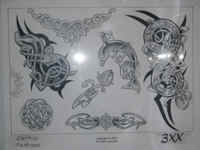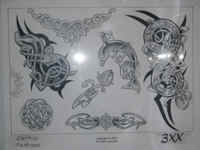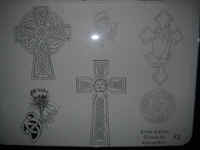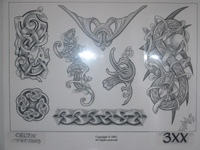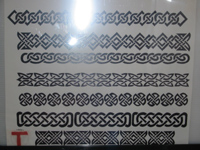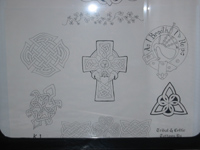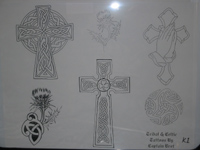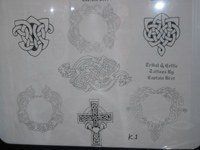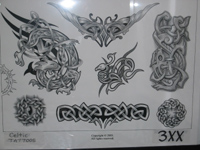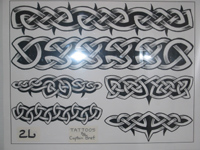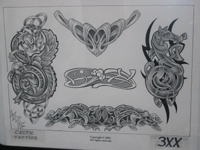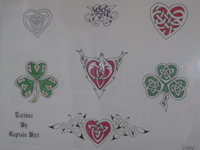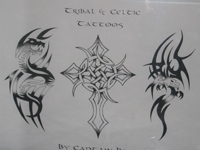 I can draw a custom Celtic Tattoo just for you !

Average cost $20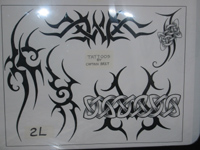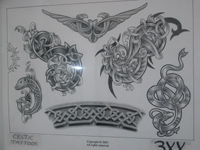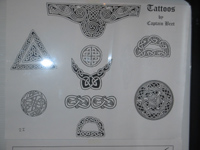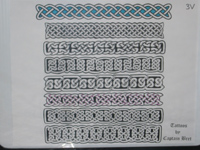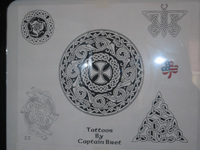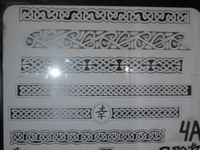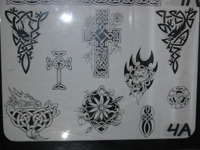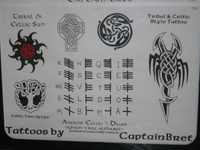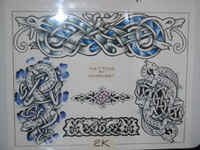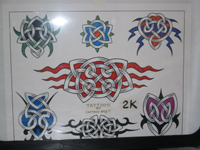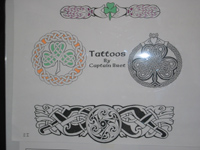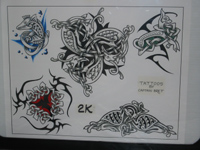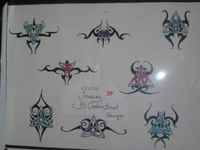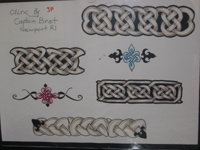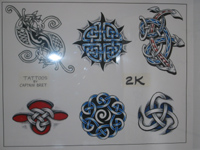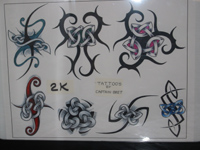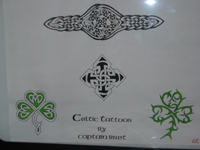 Buy & Download unique custom Tattoo designs in our online store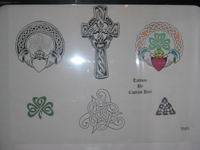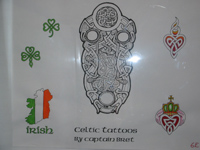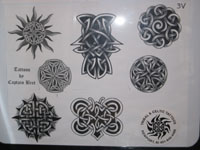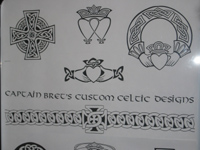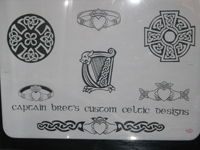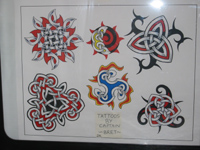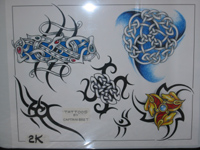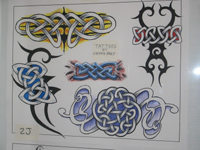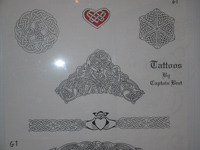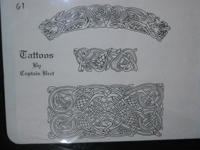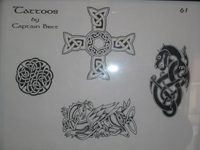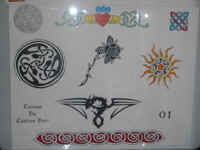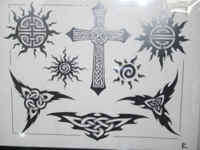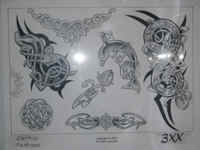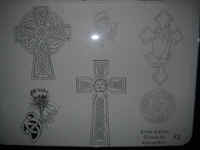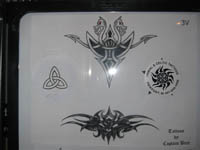 We hope that you get some ideas for your next Tattoo here.
Please call 401-846-4488 for a Tattoo appointment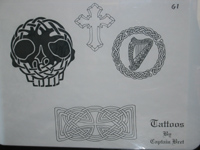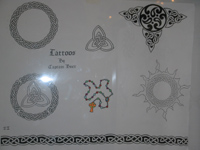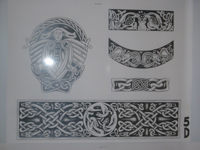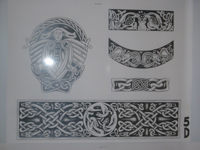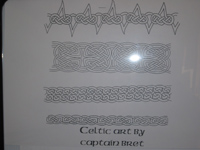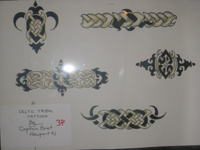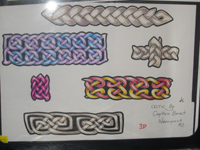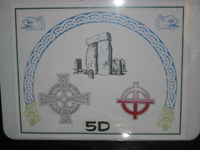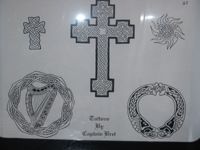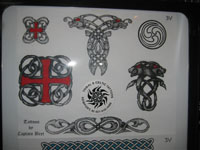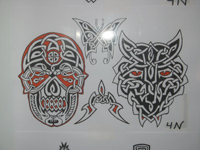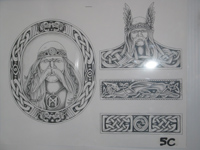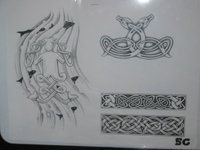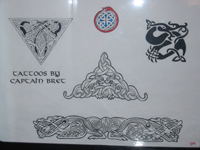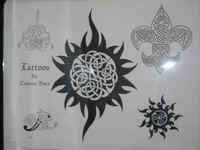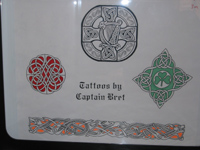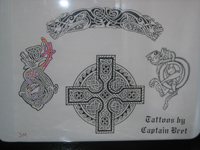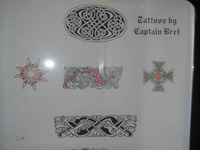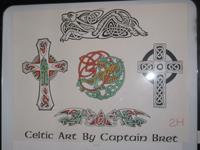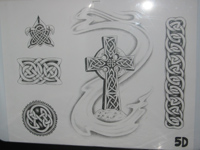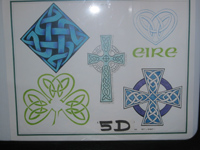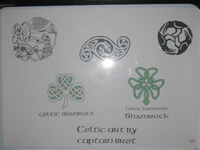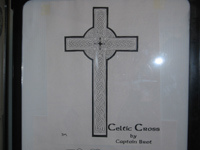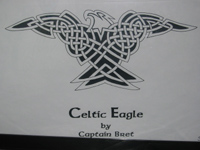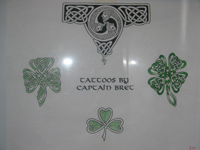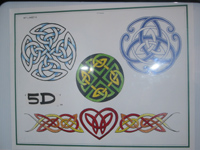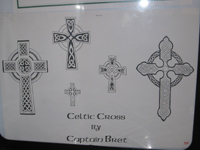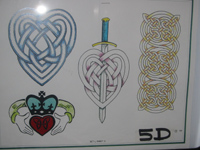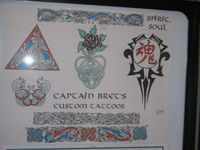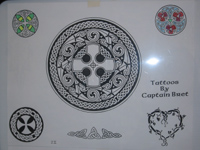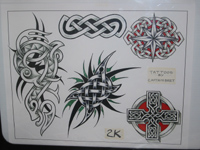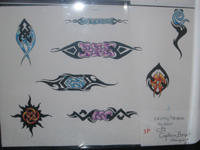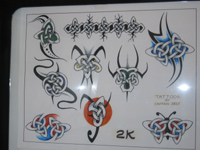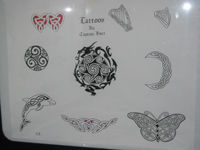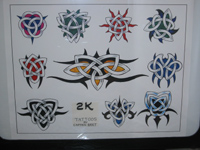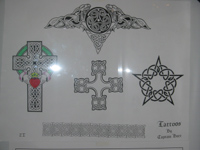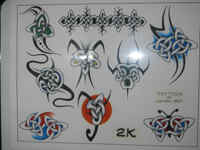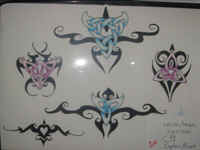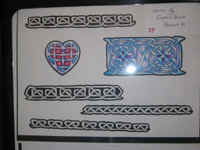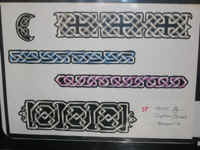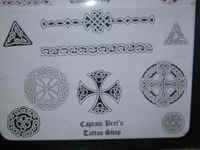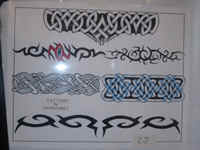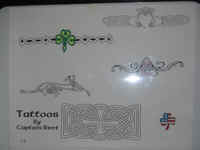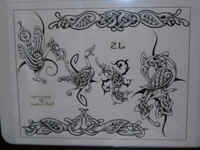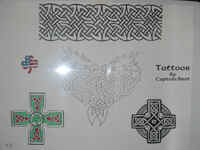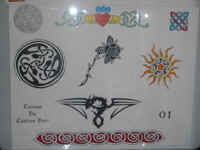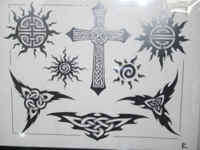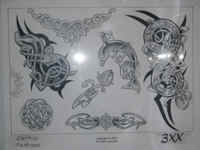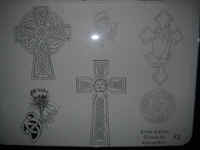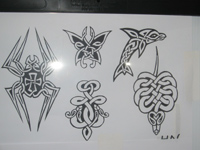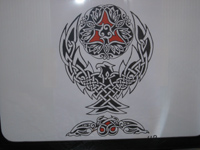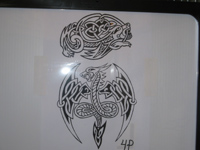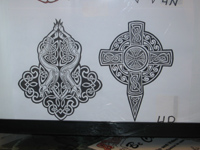 Buy & Download unique custom Tattoo designs in our online store

There are over 3000 Celtic Tattoos in the black flash folders in picture above
WE HAVE OR 10,000 PIECES OF TATTOO FLASH AT OUR SHOP IN EVERY STYLE
NOT JUST TRIBAL & CELTIC
WE HAVE MORE FLASH THAN ANY OTHER TATTOO SHOP
Tattoo Shop Pictures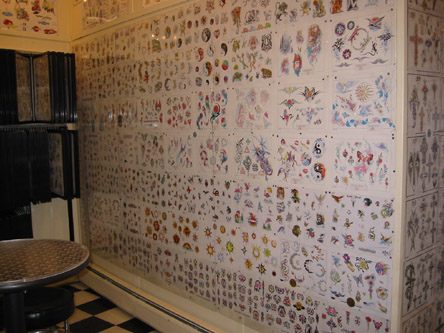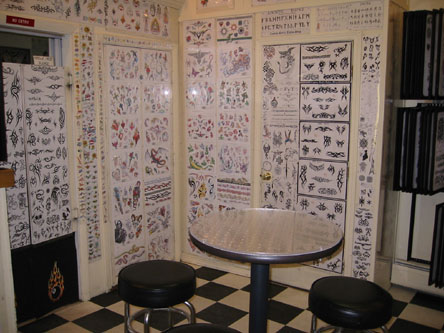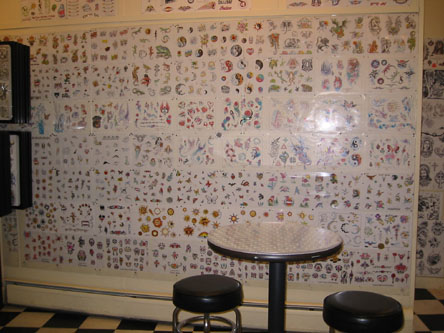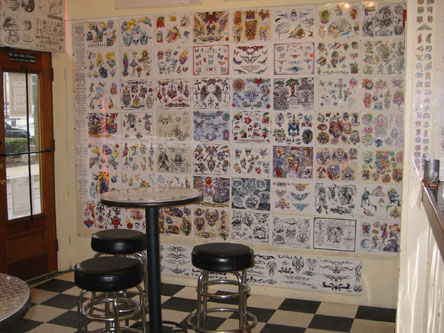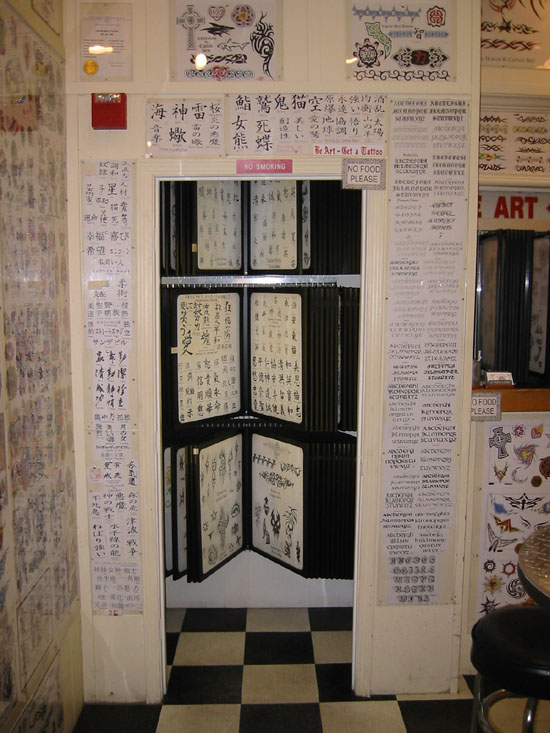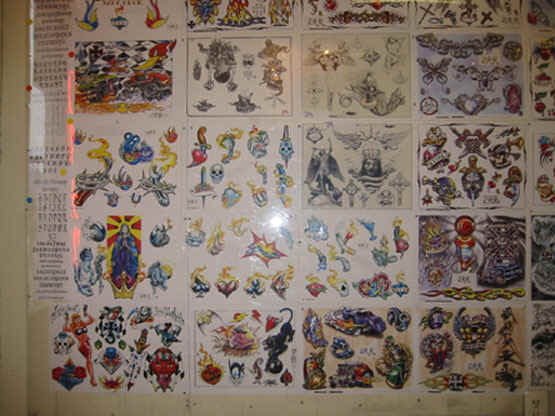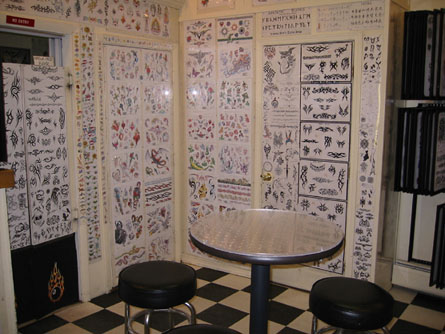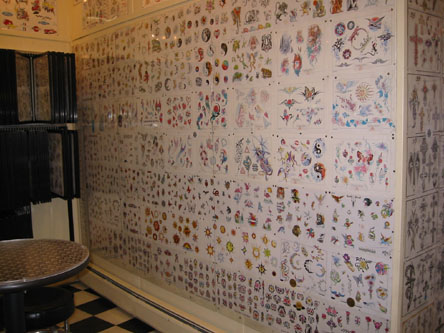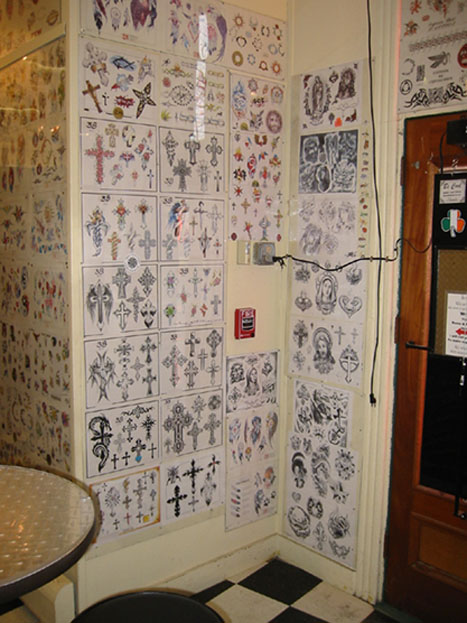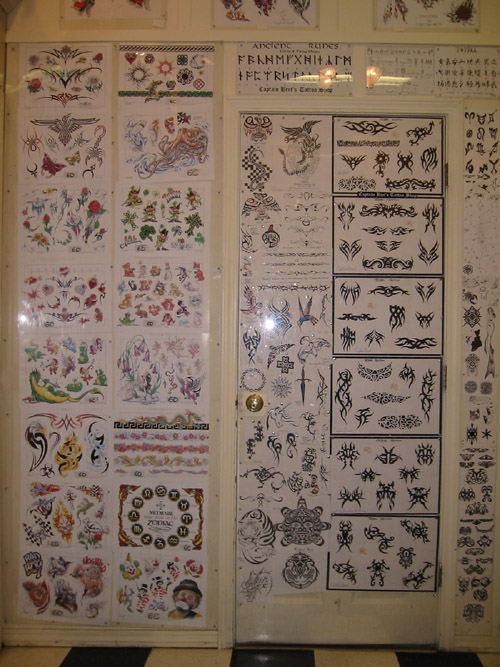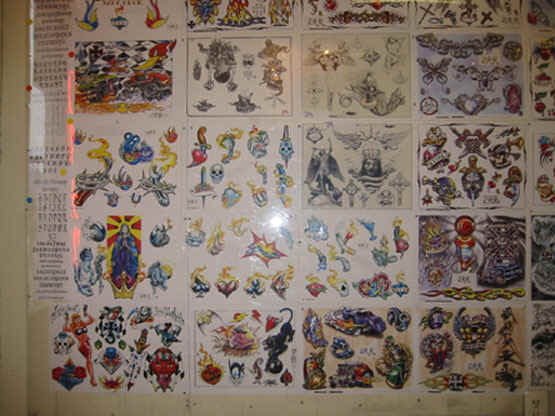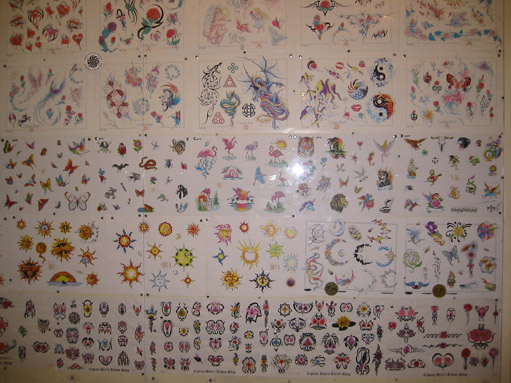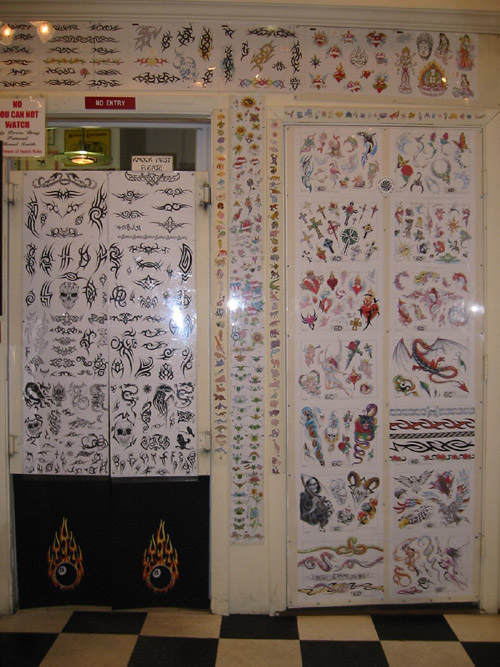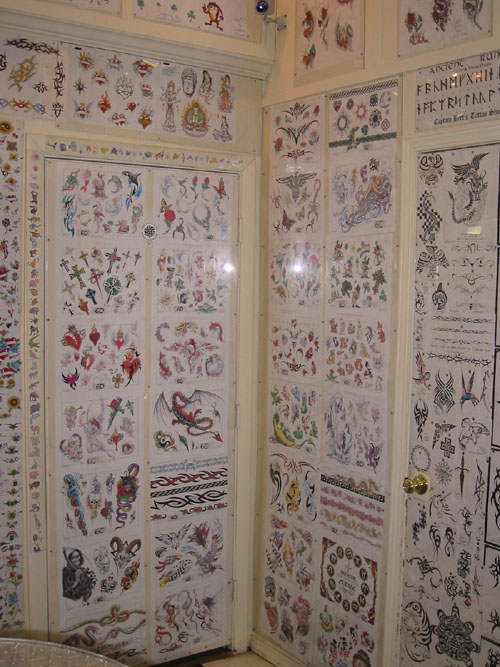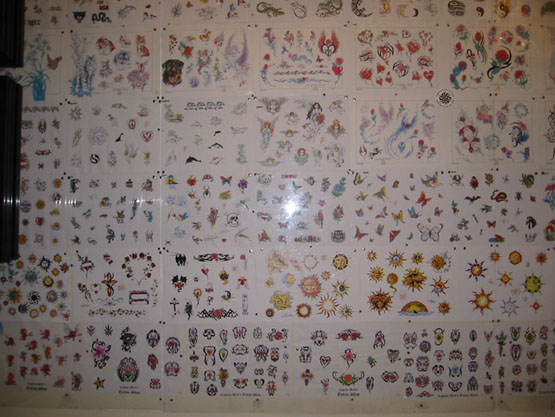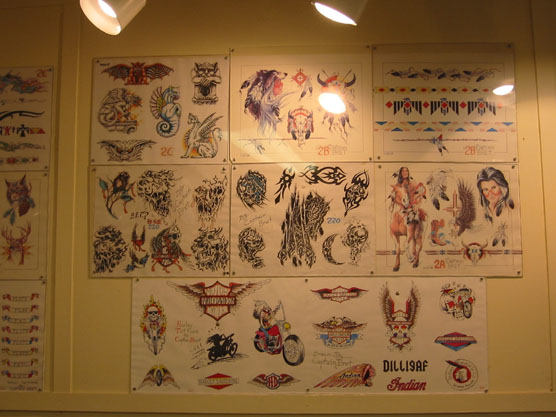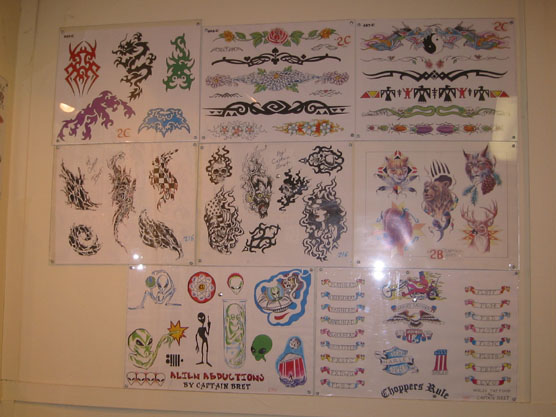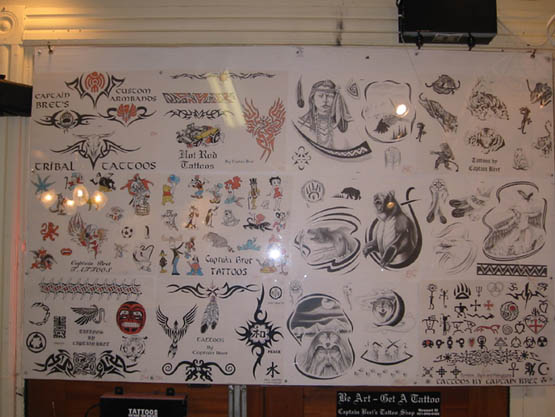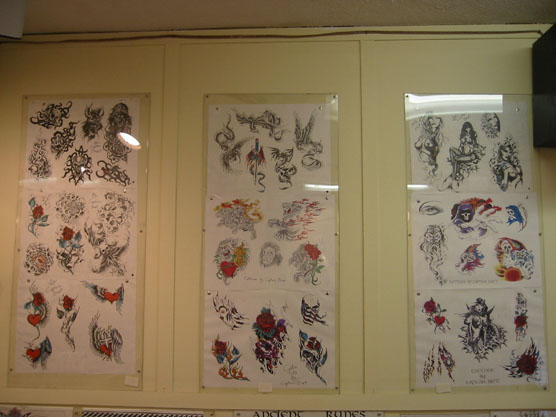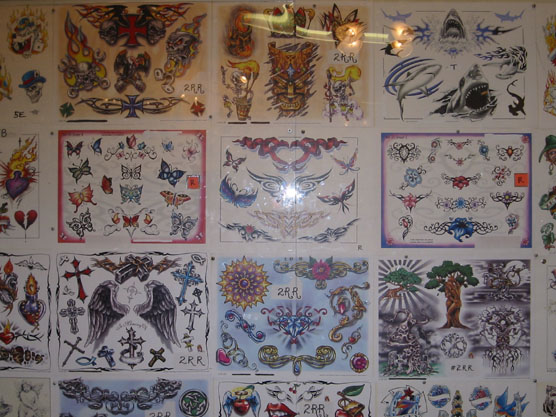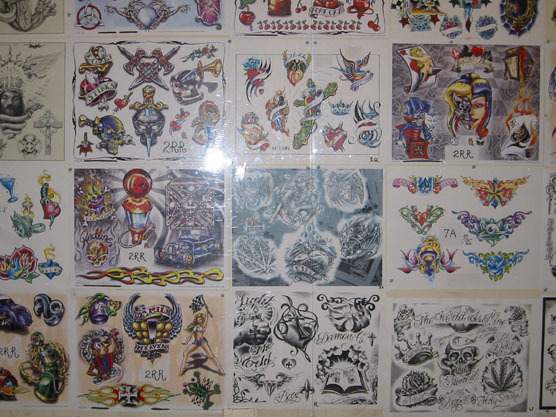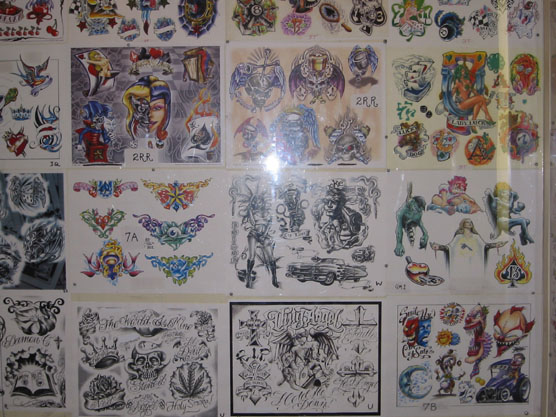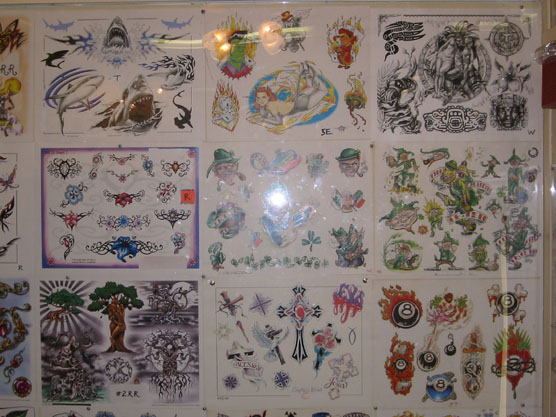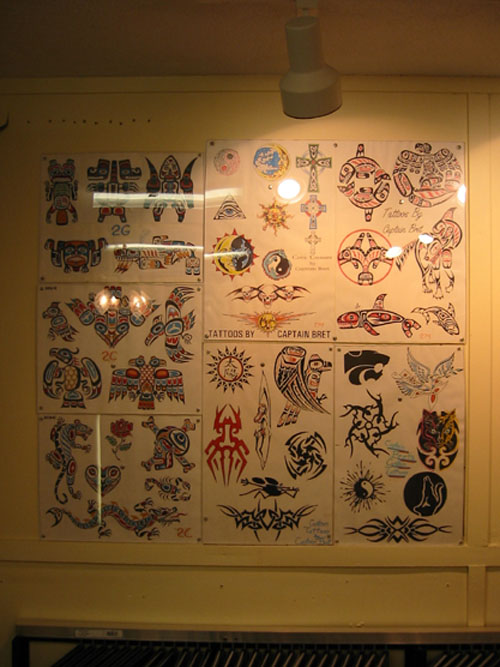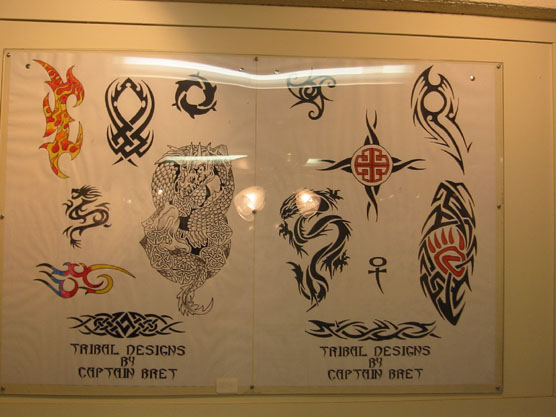 Below are a small ampling of some of the other style Tattoos we do
Tribal Tattoos
We have thousands of unique tribal designs, more and better quality than you can find anywhere!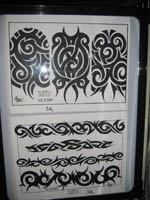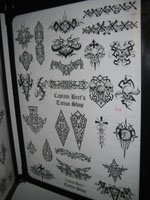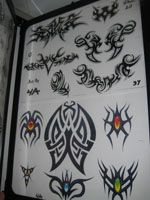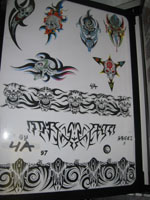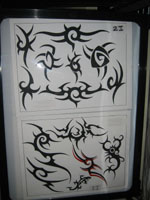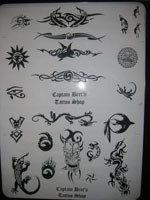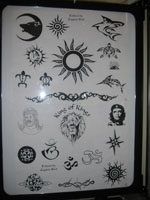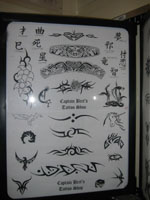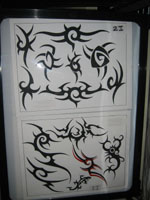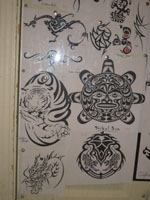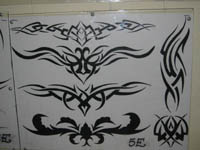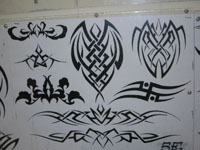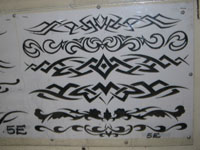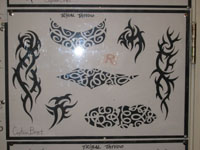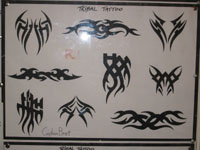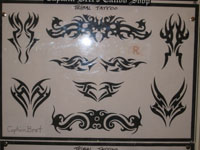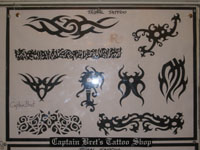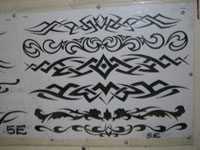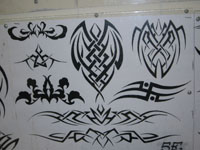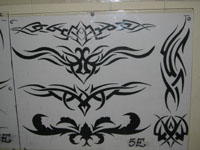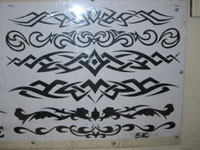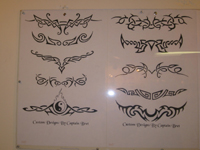 Kanji Tattoos
We have every Japanese and Chinese word or phrase and name you could ever want
Ours are accurate, no mistakes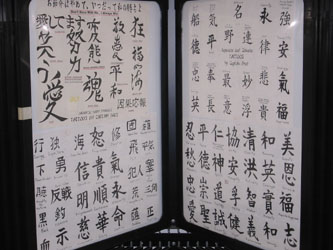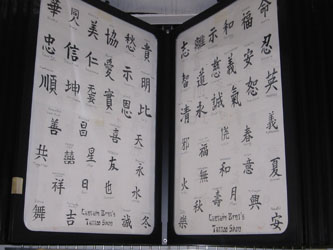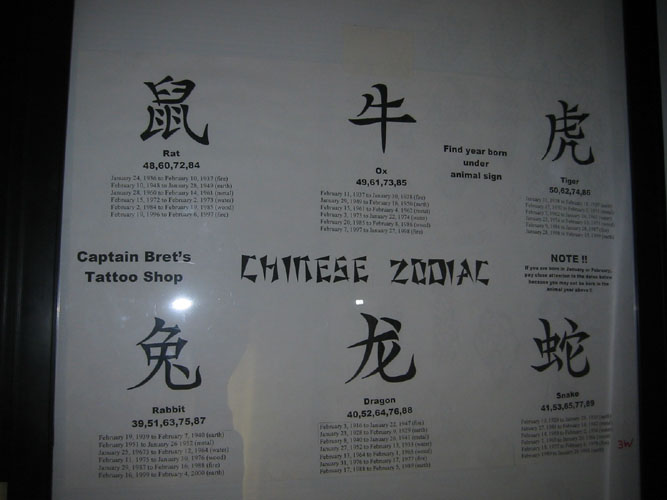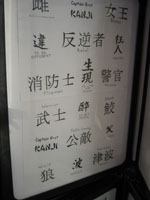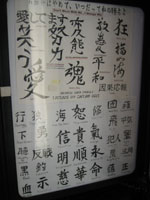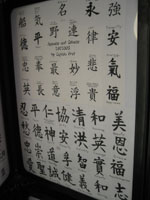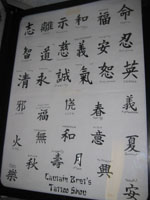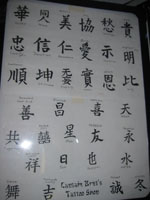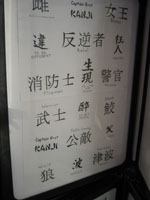 Tibetan, Sanskrit, Arabic, Gaelic, ANY language you want
We will translate and design a custom Tattoo for you!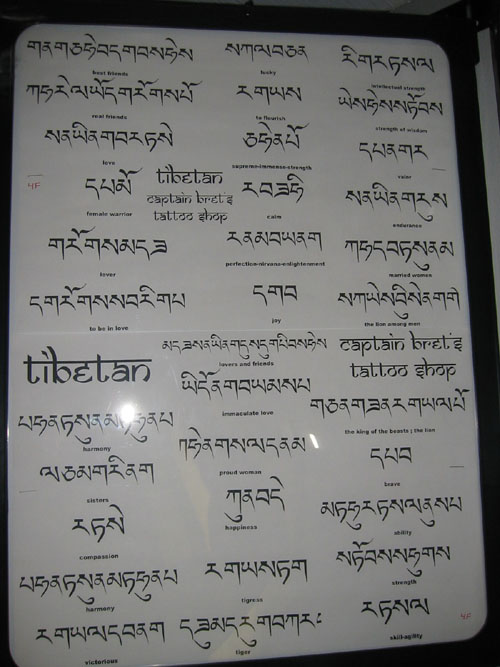 Hot Rod- New Skool Tattoos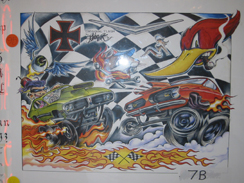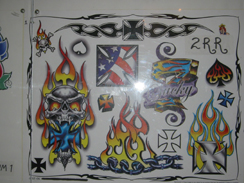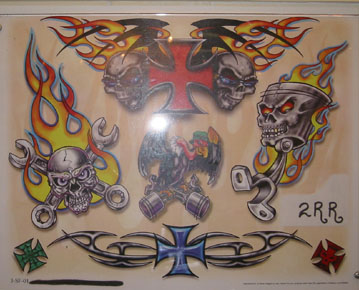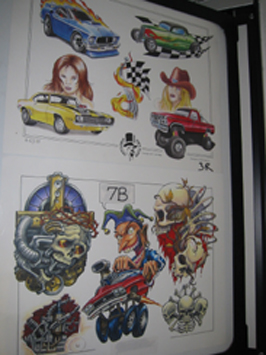 Captain Bret's Old School Newport Navy Flash set,
Call 401-846-4488 to order 5 sheets for $50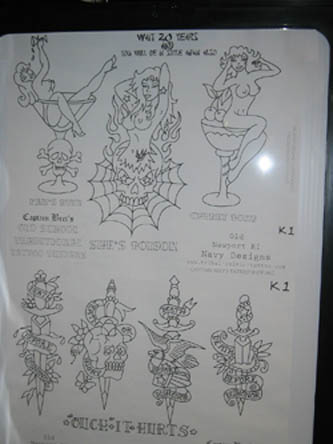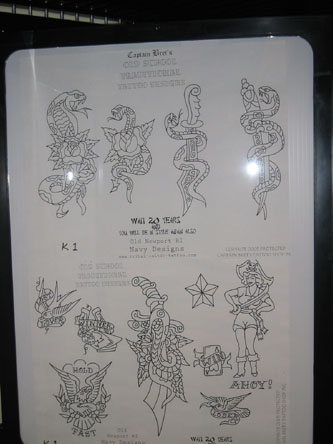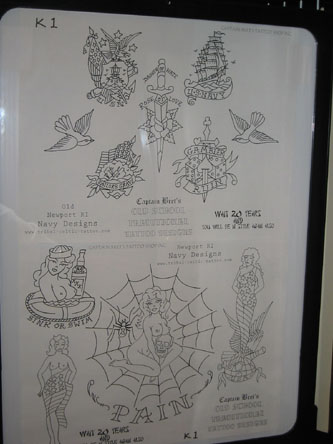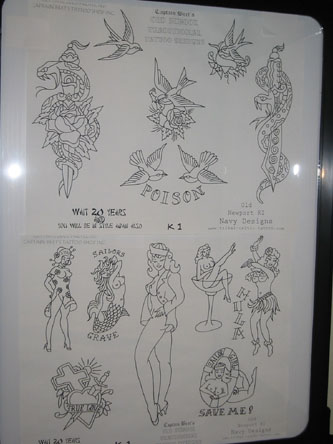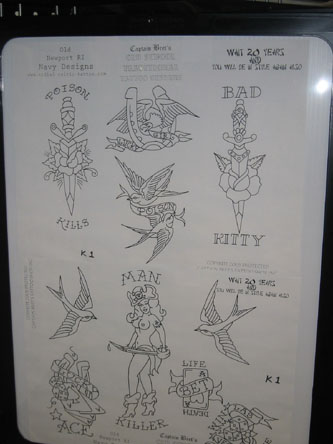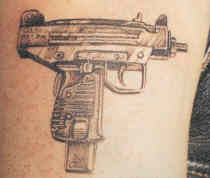 Tattoos by Captain Bret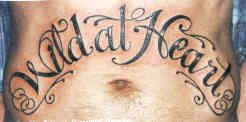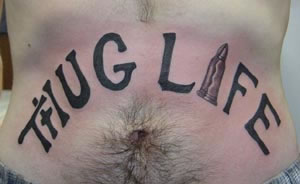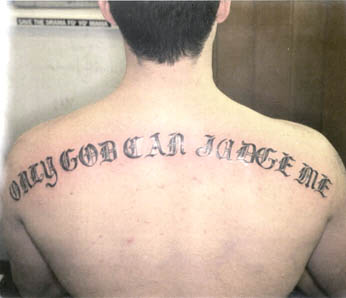 Only god can judge me
GANGSTA STYLE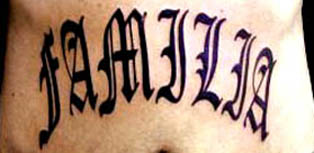 Old English Letter Stomach Tattoo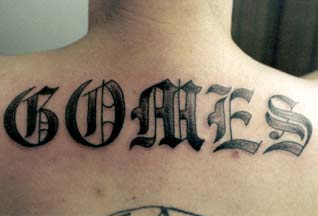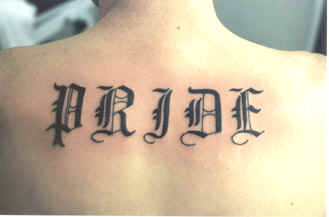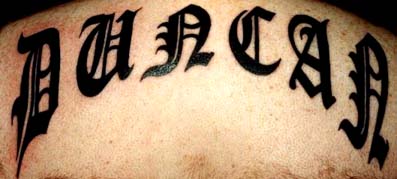 We do ALL Tattoo styles, NOT JUST Tribal & Celtic
We also custom draw the following
Harley & Superbike/Sportbike Tattoos
Military Tattoos
Gangtsa Tattoos
Oriental/Asian Tattoo Art
Latino Tattoo fine Art
Animal Tattoo Designs
Religious Tattoos
Demonic Tattoo style
Native American/Indian Tattoo Designs
Pacific Northwest Coast Native Tattoos
Flowered Designs
Womans Lower Back Tattoo Designs, (MY personal Favorites)
Old Style Tattoos, Navy, 1920- 1950's
Modernized Old Style Tattoos
Above pictures coming soon
And look for our new vastly improved Tattoo design store in a few months, maybe after the busy summer Tattoo season
We will custom design unique versions of ANY TATTOO and mail them to you.
Average cost $20
E-MAIL US

TELL ME WHAT YOU WANT ME TO DRAWN FOR YOU
Celtic Tattoo Photos Tribal Tattoo Photos
Miscellaneous Tattoo Photographs
The Book of Kells (Pagan Celt Viking & Pict Influence on Art)
Celtic Tattoo History Page #1 Page #2 Page #3
Tribal Tattoo History Page #1 Page #2 Page #3
Celtic Mythology Page #1 Page #2 Page #3
Tree of Life Designs and History
A Cultural History of the Modern Tattoo Community
Body Parts (Or Modern Mutations)
Directions Hours Discount Coupon F.A.Q.s
Pictures of Tattoo Shop & All our Tattoo Designs
Skin&Ink Tattoo magazine article about Captain Bret's Celtic Tattoos
Click for Articles
My article and picture in Harley Davidson 100 year Anniversary Book
Captain Bret's Tattoo Shop - 2 Collins St. Newport, Rhode Island Next door to Newport Police Department
401-846-4488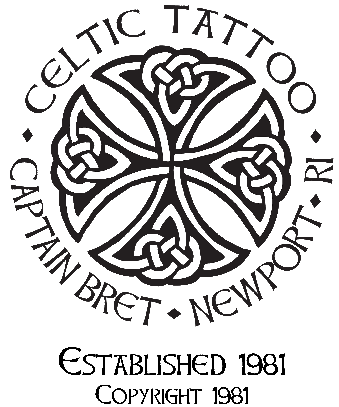 A
These designs, pictures, Photographs, JPG,s,Gifs, files, logos, Tattoos, images, content are used exclusively by Captain Bret's Tattoo Shop Inc. and represents our company, they are our intellectual property © 1981 All rights reserved. All Tattoos By Artist Captain Bret A. Lohnes ©1981
NO commercial or non-commercial reproductions allowed or tolerated without valid license from Captain Bret's Tattoo Shop Inc.
All designs and images/content/compilation herein are Copyright 1981. Trade Mark-Service Mark protections exist. Said Copyright, Copyrights, Service Marks, Trade Marks may be filed, owned, by all, some, or individually by the following, Bret A. Lohnes, Captain Bret's Tattoo Shop Inc. and www.tribal-celtic-tattoo.com
copyright 1981